Ear Climber – Earring Recycled Silver
Our bestseller. Super comfortable earrings to wear day and night. 100% recycled sterling silver.
Sorry, this item is out of stock. 😔
Ear climbers or ear crawlers are earrings that travel up the ear in a nice curve. The hammered finish makes lots of small facets wich beautifully reflect the light. Very comfortable earrings. Adjustable for a perfect fit. Lots of our customers sleep in these earrings and wear them day and night. Try that you too!
Sold in pairs.
20 mm long
Handmade in Sweden from 100% recycled sterling silver.
Supplied in a cardboard jewelry box. 100% recycled.
Do you want the extra security of a plastic backstop? Get your free pair here
If you have small ears and earlobes we recommend our short ear climber.
Testimonials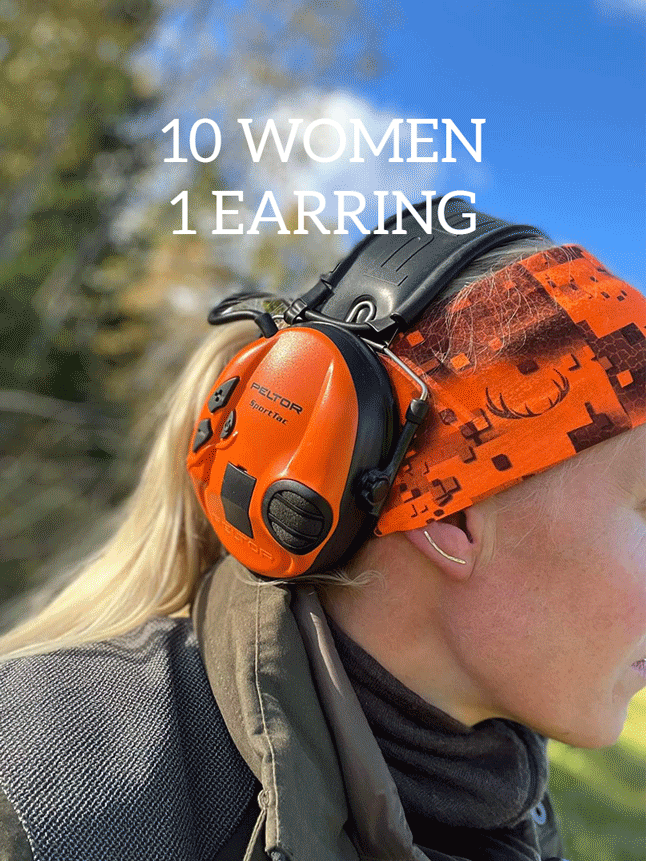 Really didn't have any big expectations for the earrings other than that they would be unique. But there was a big WOW feeling when I finally put them on, if you overlook the nice package that comes with it! Well done with these lovely little works. They will be my new favorites. - Thank you! Best regards, Mirjam
I wore them yesterday at work and several people thought they were really nice. One of them wanted a pair of their own, so I'm ordering for her.
Hi! I received my absolutely wonderful earrings today, they are perfect. Tough but also so delicate, a bit mystical with the hammered surface. The shape perfectly follows my ears. I'm so happy with them. Warm regards, Elin Nilsson
I received the absolutely fantastic Ear Climbers today! I fell in love!? /Kicki Ahlströms